Divorce is not only the end of a marriage and a particular stage of both parties' lives, it's also the beginning of a new chapter. Divorce means that at least one person in the former marriage needs to find a new place to live. For some newly divorced spouses, that might mean purchasing a home of their own. Whether the previous marital home was retained by one spouse or sold with the profit divided, after a divorce, many people look for the stability that a home provides. In some cases, a divorced parent may seek to buy a home to provide their children with security and comfort during their portion of the shared custody or parenting time.
No matter the reason for buying a home after divorce, there are some important considerations before taking that big step toward home ownership.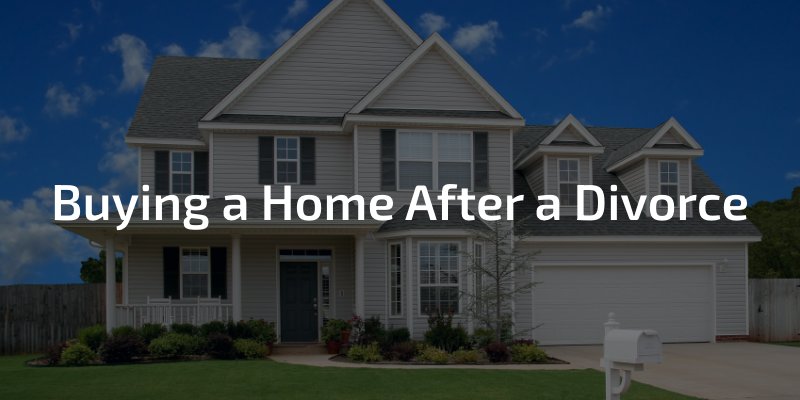 Is Your Divorce Final?
You might be anxious to start the next chapter in your life by making a commitment to a comfortable new home of your own, but this step can backfire badly if you move too fast. In states like Colorado, anything purchased during the marriage becomes subject to equitable division between spouses. If you buy a home at any point in the separation or divorce proceedings, but before a judge issues and signs the final divorce decree, the home becomes part of the marital assets and a judge may require you to sell the home and split any profit, or buy out your spouse's half.
In some cases, a divorcing spouse may purchase a home before finalizing a divorce, but it requires the signed "permission" of the spouse and a judge. In most cases, an experienced Denver divorce attorney will recommend their client avoid the potential for problems by waiting for the 90-day "cooling off" period after the divorce becomes final before purchasing a new home.
Carefully Consider Income Changes
For two-income families who've recently divorced, it's important to recognize the change in monthly income after a divorce when each party no longer shares the other's earnings. In most cases, the newly divorced prospective buyer will qualify for a lesser loan amount than they might have previously as part of a couple. Depending on whether you are the child support and/or spousal maintenance payor, or the parent receiving payment may make a difference in your qualifying income. It's important to question your lender about their policy regarding child support. Some lenders allow child support to factor into total income but others do not. On the other side of the issue, some lenders allow those who pay child support to exclude their payments from their debt-to-income ratio so they qualify for a larger loan.
Regardless of your lender's policies, it's also essential to consider all aspects of home ownership before taking on a mortgage payment including the following:
Your change in income since the divorce
Mortgage payment amount
Property tax amount
Home owner's insurance costs
Closing costs
Estimated costs for home maintenance and repairs
How your divorce impacts your credit rating since creditors may still consider you a debtor on a joint account even if a particular debt was assigned to a spouse who may or may not make the payments
Deciding on Location When Buying a Home Following a Divorce
While you may wish to be as far away from an ex-spouse as possible if your divorce was contentious, it's important to consider the location of a prospective home and its proximity to your ex-spouse's home if you co-parent. Keep in mind the inconvenience of transporting children and their belongings back and forth between two homes if they are more than a 30-minute drive away and the inevitability of forgotten items such as a favorite stuffed animal, blanket, or Monday's homework that you may need to return to pick up.
For divorced parents, it's also important to consider your child's school district, neighborhood and community ties, after-school activities, and proximity to family and friends before purchasing a new home.
Beginning a New Chapter
If you've waited until your divorce is finalized and carefully weighed the pros and cons of home ownership in your new life situation, buying a home can be a refreshing clean start on the next chapter of your life.