There are many ways to form a family and experience the lifelong joy of adding a child into your home. Adoption not only offers parents the blessing of unconditional love for a child, but it also offers a child the blessing of a permanent home with loving, devoted parents who actively chose to include them in their home and family. In the United States, only 2% of parents have adopted a child, yet ⅓ of parents admit to considering adoption at some point in their family life.
Around 140,000 children are welcomed into adoptive families each year in the United States, and many more children await the love and stability of adoptive parents. If you are a Colorado resident who is ready to open your heart and your home to a child, it helps to first explore the types of adoption that are common in Colorado.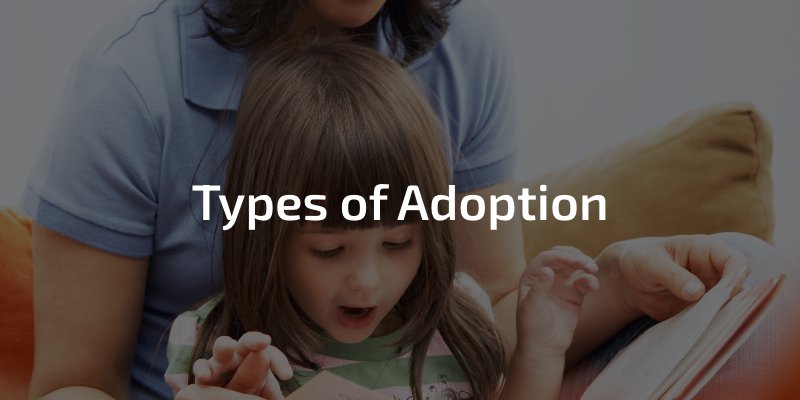 Foster Care Adoption in Colorado
When children enter foster care and are placed into a foster home, the state's primary goal is to reunify them with one or both biological parents. However, in the event that this goal becomes unreachable due to concerns about their safety and emotional well-being, the second best option is to find them forever homes with adoptive parents.
Before adopting a child through the foster care system, prospective parents must first become foster parents. They must be age 21 or older and pass the state's background check. The process also requires a number of hours of training and a home study.
Adoption through the foster care system can be challenging. Only about half of children end up reunited with their biological families but that means a foster parent's hopes of adoption may be dashed. In some cases, a foster child may return to their parents or the state may seek out willing relatives who take precedence over unrelated foster parents. Still, about 26% of foster care children go on to be adopted by their foster care families. Foster parents looking to adopt may have to be resilient in their search for that special child to become a part of their forever home and family, but fostering a child is an incredibly loving and giving way to experience parenthood.
Agency Adoptions in Colorado
Another way to offer your home and heart to a child is through an agency adoption. Colorado has both private and public adoption agencies waiting to match parents with children who need homes or with pregnant mothers who've chosen to allow parents who are ready and able to adopt to give their babies the home and family they might not be able to supply for a number of reasons. Agencies assist parents through every step of the process, from matching them with a child to the legal process of adoption.
Public adoption agencies typically have many children available for adoption, but they are often older children or those with special needs. The cost of adopting through a public agency is much less than through a private agency, but they also offer fewer services. A Denver family lawyer may be able to help you to navigate the process of adopting from a public agency.
Private adoption agencies are more expensive than public ones, but prospective parents can improve their chances of adopting an infant rather than an older child by using a private adoption agency. Private agencies also typically offer services such as family counseling for the adoptive family and—importantly—counseling for the birth mother.
An adoption lawyer can help with the adoption petition and represent your interests at the adoption hearing.
International Adoptions
Parents seeking to adopt may also choose international adoption, either privately or through an agency that specializes in international adoptions. Agencies that facilitate international adoptions must abide by the requirements of the Hague Adoption Treaty and must also have a State Department certification to ensure that a child has been cleared for adoption in the United States with legal consent from the birth parents in the country of origin.
International adoptions typically provide adoptive parents with children from infancy to preschool age but often take many months and mountains of paperwork to complete. A lawyer with experience with international adoptions can help navigate this complex type of adoption and protect your interests and the best interests of the child.
Same-Sex Couple Adoptions
Same-Sex couples may adopt children in Colorado just as any other couple hoping to start or add to a family through adoption. A same-sex spouse may petition to adopt the biological child of their spouse or couples may adopt a child together through fostering, agency adoption, or international adoption.
Some private religious adoptive organizations may not allow same-sex couples to adopt through their organizations on the grounds that it violates their religious beliefs.
Kinship (or Relative) Adoptions
In some adoptions, relatives such as grandparents, aunts, or uncles may seek to adopt the child of a family member who is deceased or otherwise not in a position to care for a child. Because Colorado courts typically favor family members who wish to adopt biological relatives, adopting through a kinship connection is usually a smooth process in which parents who are in jail, drug-addicted, or disabled give up their parental rights, or a child's parents have died. An attorney with experience in Colorado adoption law can help ensure the adoption petition is properly filed and represent your interests in the adoption hearing.
Adult Adoption in Colorado
A little-known type of adoption is adult adoption. An older adult may adopt a grown adult with whom they share a close bond, even if no biological relationship exists. Often this occurs when an adult without surviving children seeks an heir for their estate, but may also happen when a stepparent raised a child and seeks to legalize the relationship, or when a parent/child bond existed between unrelated individuals who wish to formalize their parent/child relationship for inheritance purposes.
Most states, including Colorado, put oversights in place to ensure this type of adoption isn't taking place as a form of elder financial abuse from a money-seeking person taking advantage of an elderly person who might be cognitively impaired.
Is Adoption the Answer?
Adoption has been a way for people to add to their families for centuries. It provides a child with a stable, secure home with parents who chose them out of a strong desire to love and nurture a child of their own.
An attorney can help a prospective parent connect with a child for an entire lifetime of love, family, and physical and emotional security.