No one relishes the idea of estate planning, or planning what happens after their death, but it's especially challenging to take on the most important part of estate planning for parents — the necessary steps toward appointing a guardianship for your children should you die while they are still dependent minors.
If parents neglect this critical aspect of family estate planning, then a judge from the probate court will decide where to place children and who has legal guardianship of them. By choosing the right guardian for your children while you are well and able, you can provide stability for children during a potentially vulnerable time in their lives should the unthinkable occur.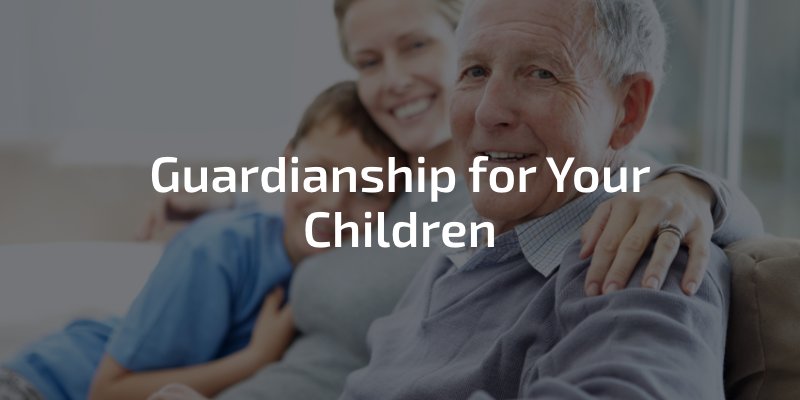 What are a Guardian's Responsibilities?
Parents are also the legal guardians of their children but when they die, the daily care and legal decision-making must go to someone else. By appointing a legal guardian for your child or children, you place them in a parent-like position to make important decisions for your child, such as the following:
Medical decisions
Decisions about education
Religious decisions
Decisions on extra-curricular activities
When choosing a guardian for your children, for the remote possibility that both parents die, both parents must agree on the choice. It's also wise to choose a first choice, second choice, and third option, just in case your first choice is unable to take on the responsibility due to changes in circumstances between the time you appoint them and their deaths. It's also a good idea to specifically list any relatives that you DO NOT want to act as guardians to your children. Always consider the following critical factors when determining this potential long-term relationship for your children:
The physical, emotional, and financial ability of the person to care for your children
Their parenting skills and style
Their location to schools, your children's other family members, and your children's familiar community
Their financial stability
Their age and life stage
Moral beliefs and/or religion
Always talk to your chosen guardian(s) before naming them in your will to be certain they are willing and able to take on this responsibility should the worse occur.
What Happens to Children with No Appointed Guardianship?
The Colorado court has specific guidelines for appointing guardianship for children of deceased parents who did not leave a will naming a guardian. Typically, the courts follow the following framework for choosing a guardian:
First, the courts look at grandparents. If a child has more than one living and willing grandparent, a judge will choose the best situation for the child. Colorado Family Courts make all decisions with a child's best interests as their highest priority
Next, a judge looks at the closest living relative if the grandparents are unable or unwilling to perform as a guardian
When a child has no other living or willing adult relatives, the court appoints a guardian and then assigns the children to foster parents for care
Sadly, while the foster care system attempts to keep siblings together, it isn't always possible to place siblings in the same foster home.
Have an Attorney Help You With Your Will and Child Guardianship
It's critical to have an air-tight will that no one can challenge so that if the worse happens, your wishes are carried out, not only for allocating your property but for the critical guardianship of your children. A Denver family law attorney can diligently manage the paperwork and process of making out a will with specifications for guardianship of your children.