In today's world of blended families, there are more and more step-parents who have developed strong bonds with the stepchildren they've helped to raise. But what happens when a blended family ends up in a divorce? What rights does a step-parent have when they wish to maintain a close, loving relationship with a stepchild?
Sadly, Colorado family courts operate under the presumption that step-parents do not hold the same parental rights as biological parents. Instead, a stepparent seeking visitation rights must demonstrate to the court why a continued relationship would benefit the child.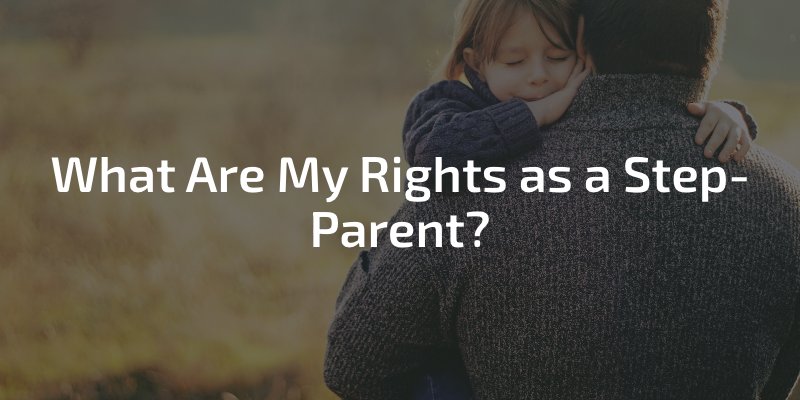 Seeking Visitation as a Step-Parent in Colorado
Unlike a biological parent, a step-parent doesn't automatically have the right to court-ordered visitation of a non-biological child. Instead, if a step-parent wishes to continue a relationship with a step-child, they must petition the court to seek visitation. Achieving visitation rights as a step-parent is often challenging. It requires showing the court the following:
That you greatly participated in the child's life up until the time of the divorce
That you financially contributed to the child's care during the marriage
That your presence had a high level of influence on the child's life
That you took the place of a biological parent for a significant amount of time
That the child has strong emotional ties to you
That your absence will have a negative effect on the child
As a non-biological parent, seeking visitation rights as a step-parent is similar to a grandparent seeking court-ordered visitation. Both situations require showing the courts that your continued presence in a child's life holds significant value for the child. Colorado courts place the best interests of the child as their top priority in all family court decisions.
Can a Step-Parent Seek Custody?
While a step-parent who has been deeply involved in raising a stepchild for a significant period of the child's life may have a compelling case for visitation, it's much less likely they'd win custody of a child over a biological parent or achieve shared parenting time. However, in some specific circumstances, a court might consider granting a step-parent custody of the stepchild. These circumstances include:
If neither biological parent has had the child in their care for some time and instead the child has been in the care of the step-parent for at least six months
If both biological parents are deemed unfit according to the court's criteria
If both biological parents have died; for instance, one parent has previously passed away and the other dies during the divorce proceedings
If a step-parent's spouse, who is the child's biological parent, dies and the other biological parent is an absentee parent who has not contributed toward the child financially or had custody or visitation with the child
What if A Step-Parent Adopted the Child During the Marriage
In some blended families, a step-parent adopts a stepchild during marriage to the child's parent. This typically occurs in the child has a deceased, disinterested, or absent biological parent. In order for a step-parent to adopt a stepchild with two living parents, the other biological parent has to give up their parental rights.
A step-parent who legally adopted their stepchild during the marriage to the child's biological parent has the same rights as a biological parent during divorce when it comes to child custody, visitation, or shared parenting time and may also have decision-making rights for the child after the divorce depending on the parental agreement or the judge's decision.
A Denver family law attorney can help you understand your rights as a step-parent seeking to maintain a parental relationship with a non-biological child.